Mintago is a financial wellbeing platform that allows you to support your employees have less stress and more control over their financial wellbeing.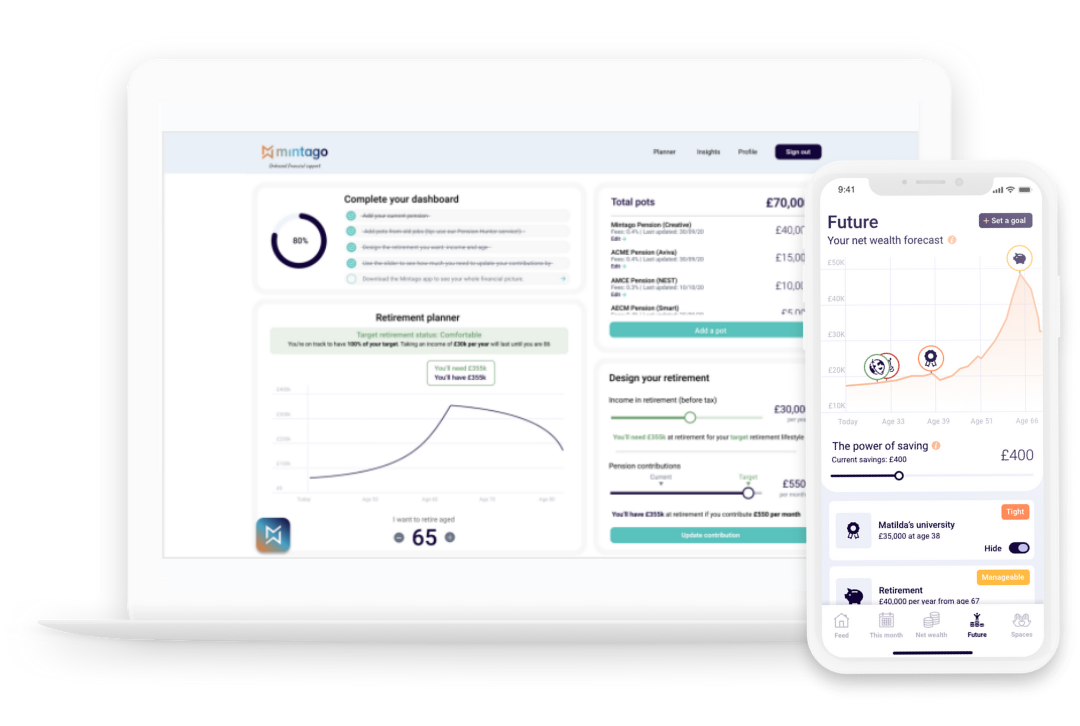 We educate your employees
in order to help them understand and take control of their financial needs.
Employees will be able to speak to our IFA partners on a no fee, no obligation basis.
All-in-one financial wellbeing platform
Mintago offers a Pension Hunter technology service that enables employees to track down lost pension pots from previous employers. Our pension hunting experts do all of the hard work.
– Find lost pots with one simple click regardless of whether you do or. donot remember past pension providers.
– Add, view and keep track of all your pension pots
– Recover precious lost funds for your retirement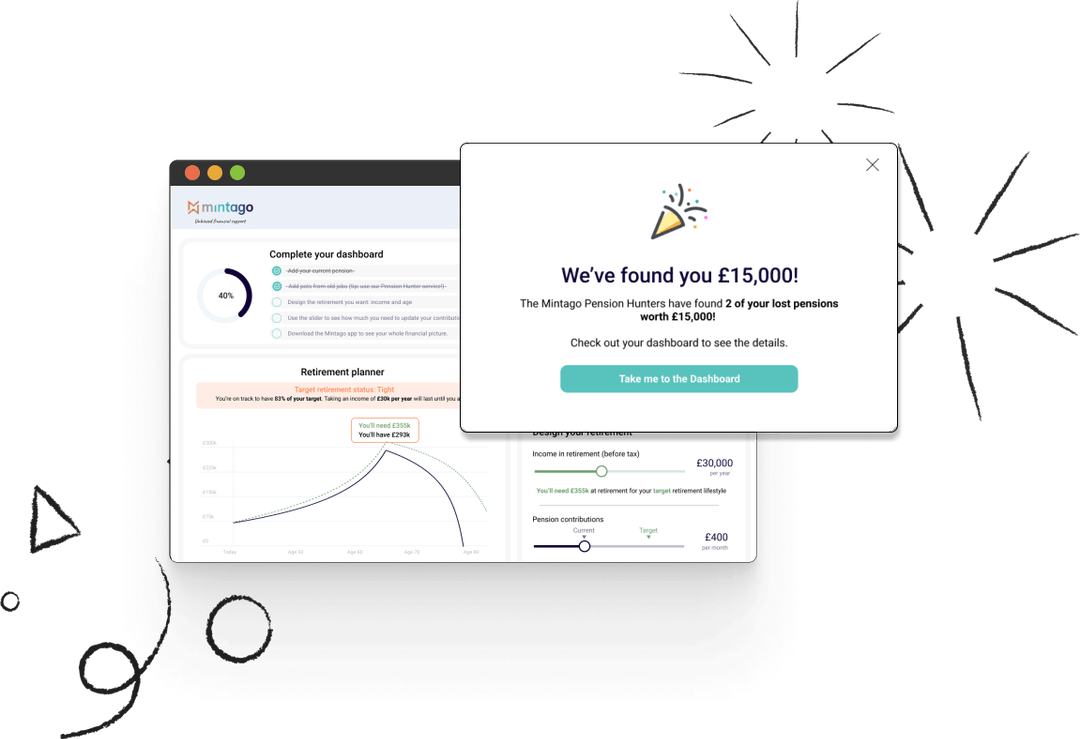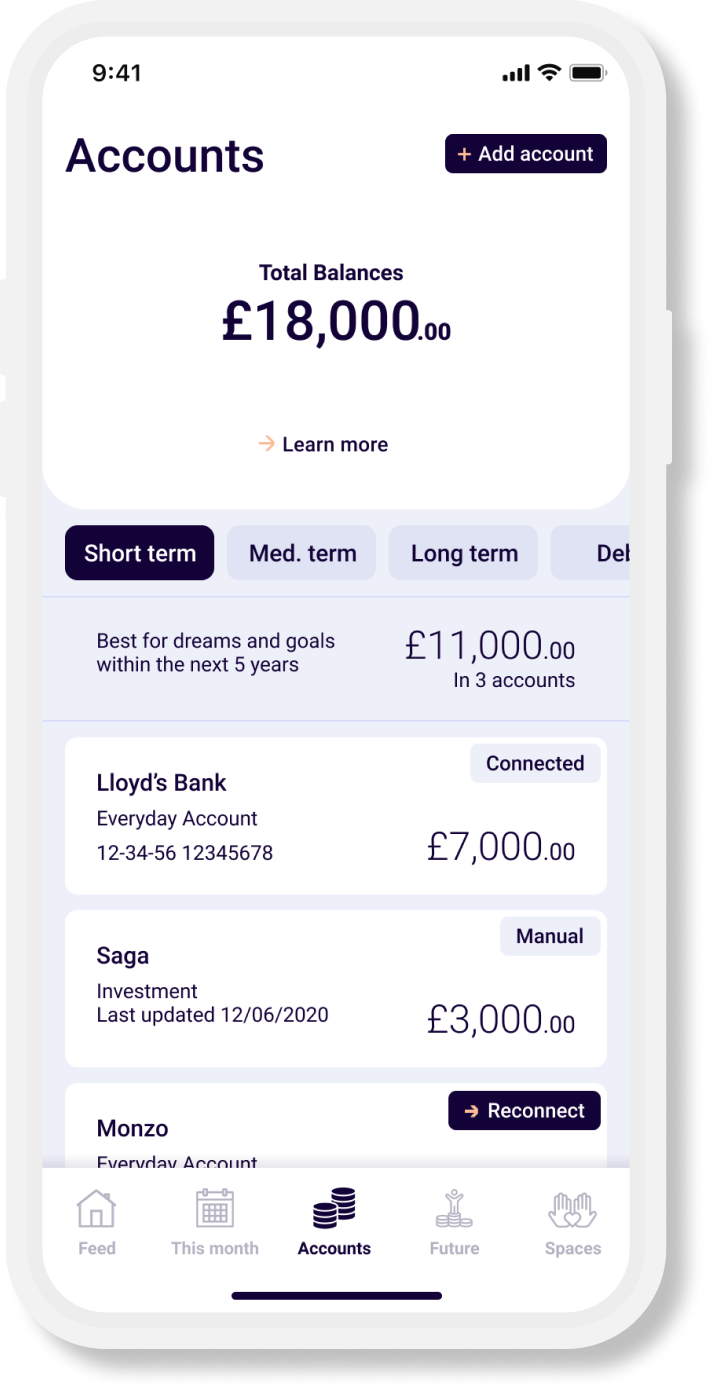 A single unified view of your employees' whole financial position in one convenient place. Keeping on track of savings, debts, investments, and many more financial goals.. made easy.
– Keep an overview of your financial situation by adding all current accounts (investments, debt, savings)
– Monthly total balance checks across all everyday accounts and credit cards linked
– Estimate upcoming transactions based on your past spending and income behaviour
Mintago's retirement planner features a straightforward and easy to read graph that enables employees to view a forecast of how their pots will grow. This helps them design their dream retirement and lifestyle.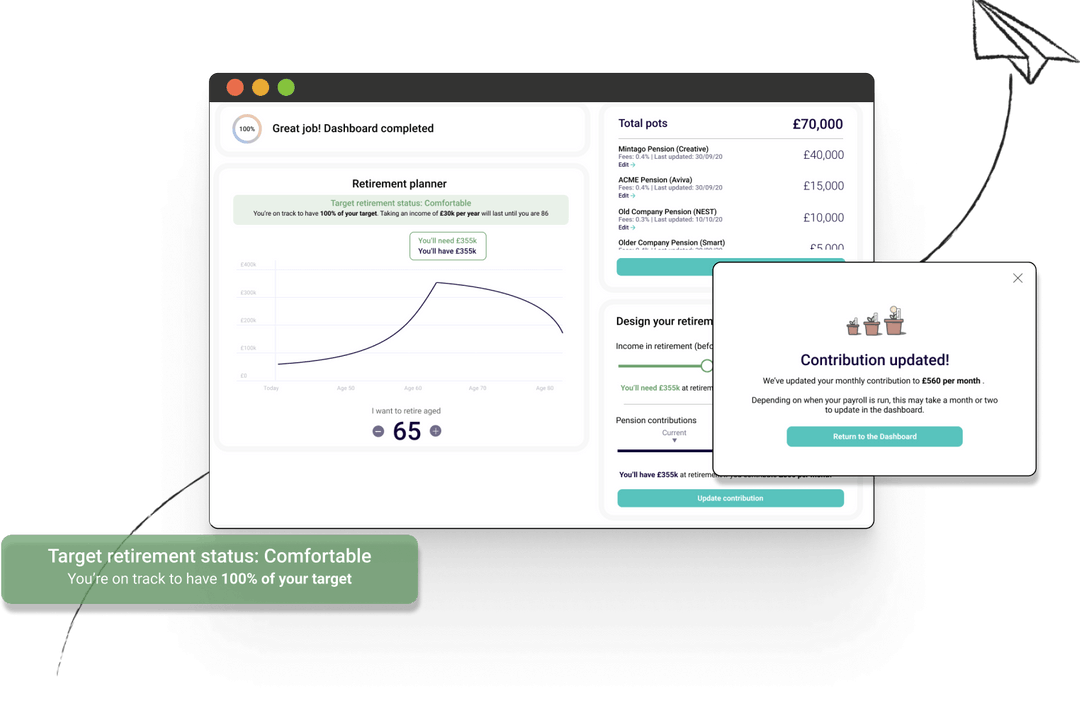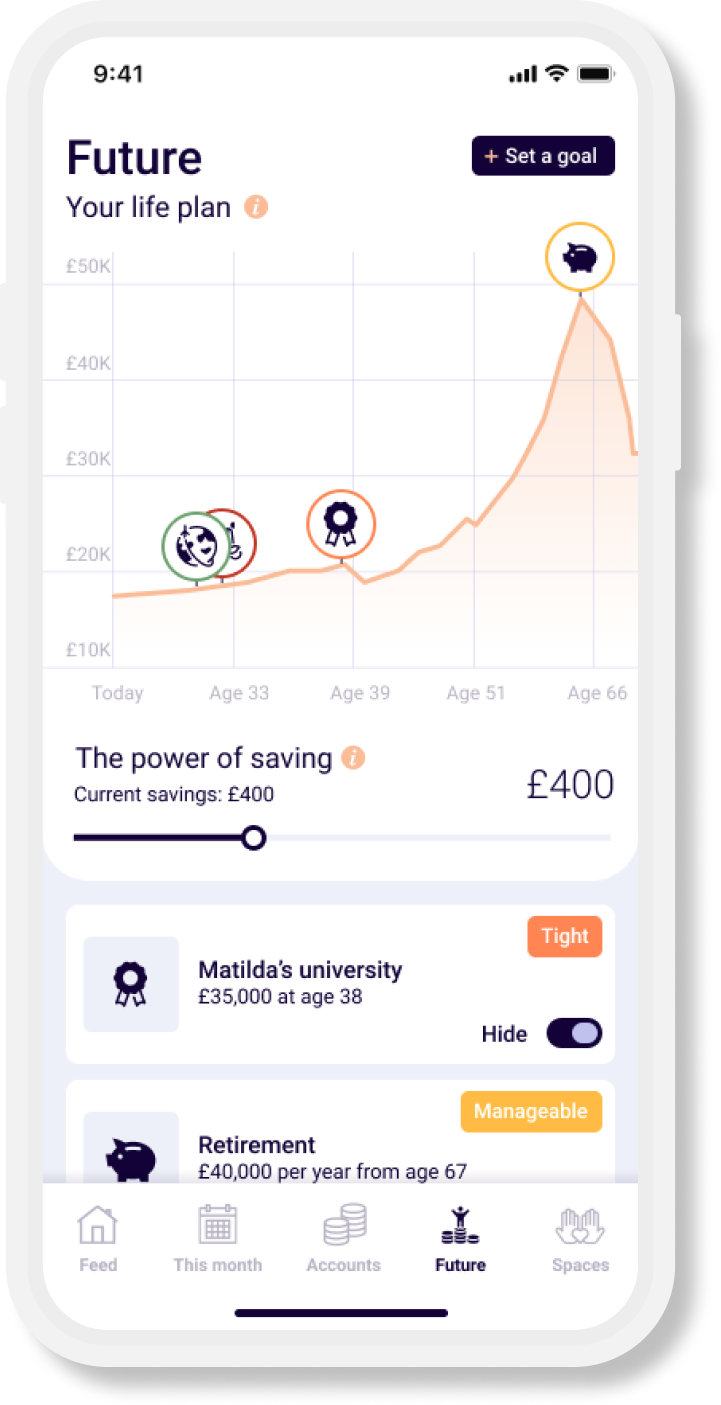 Employees can keep track of their financial goals in one simple step ensuring that they are on top of their savings, spending and any goals that they wish to achieve in the short and long term. 
– Enter current savings and set short and long term life goals
– View the graph showing how much needs to be saved to reach specific goals by a certain age
– Gain insight into whether goals are unafforable, manageable or comfortable
Employees can take journeys in the Mintago App. tolearn more about important life stages, eg. applying for. a mortgage. Increasing knowledge is made easy and fun with over 1,000 pieces of content available.
– Enrol on guided journeys with tips on how to reach goals faster
– Earn points to take the next steps in improving finances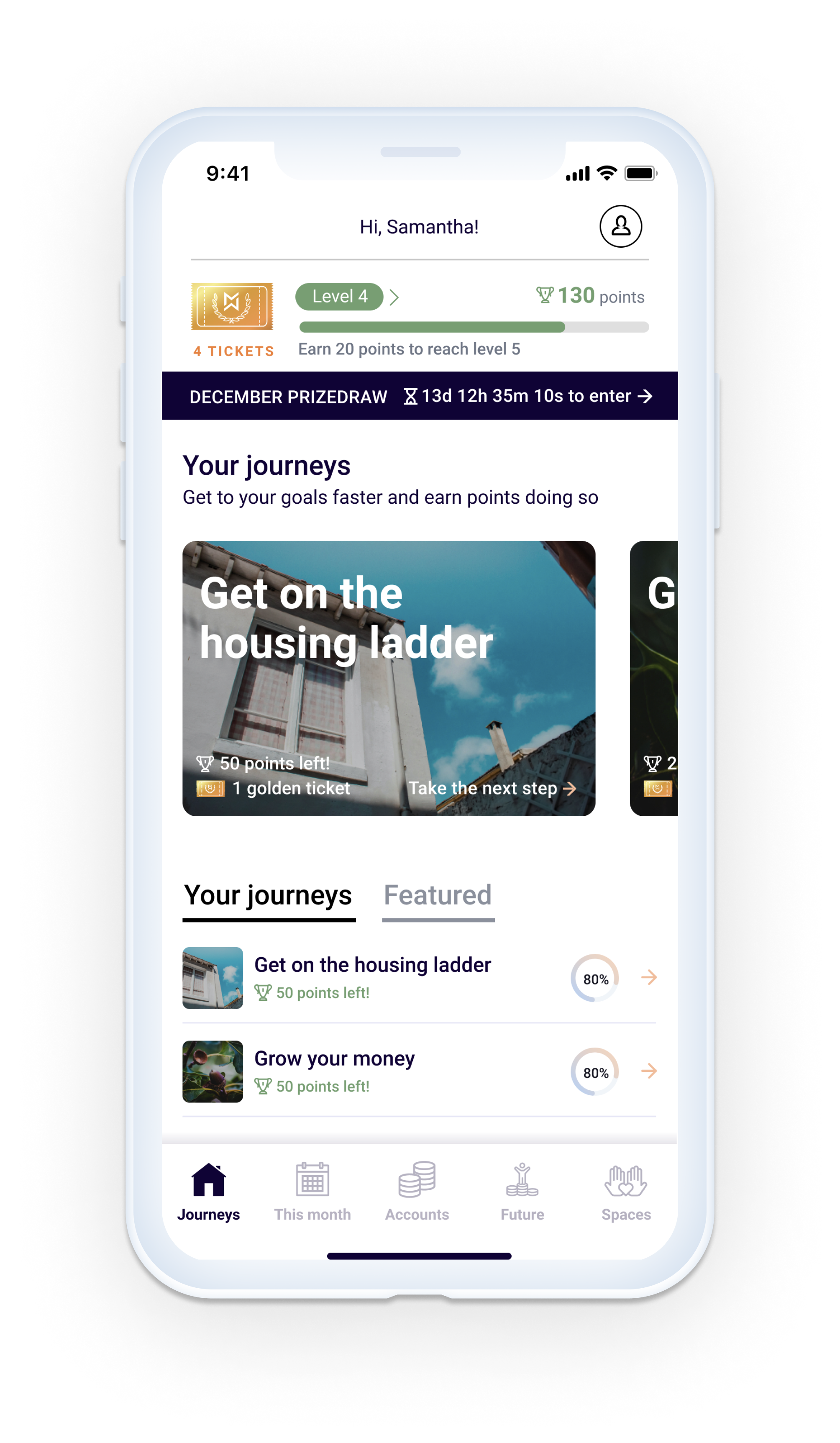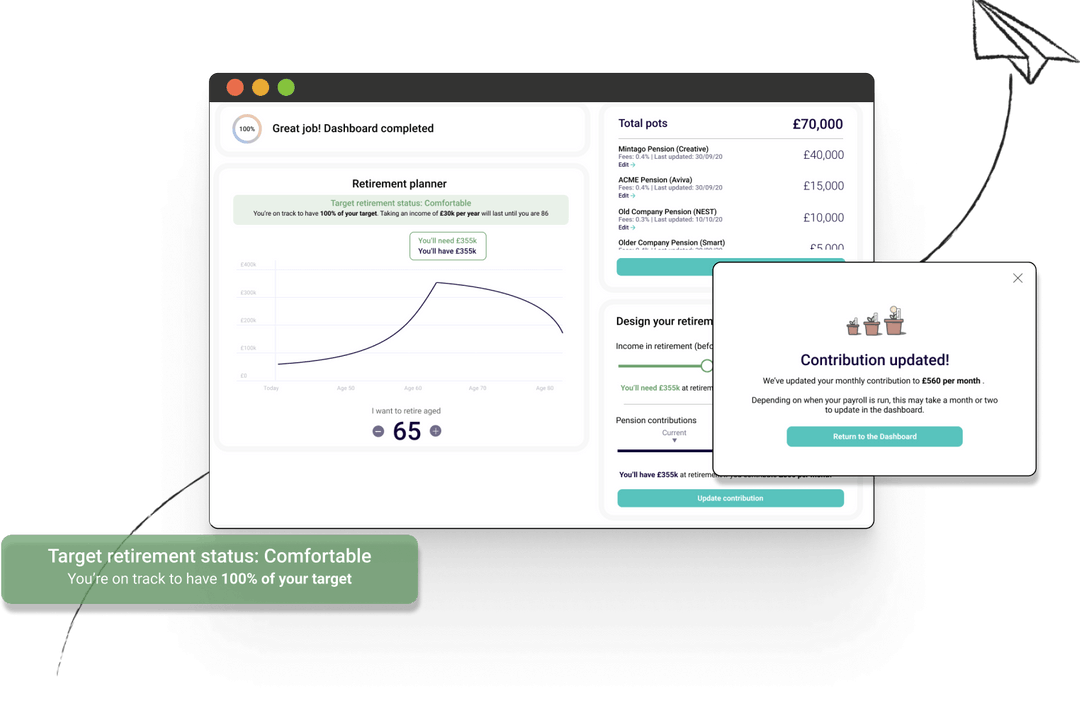 Employees can make changes. totheir pension contributions easily by using the sliders within the Pension Dashboard. It is easy for them to visualise their retirement goals and ensure that they are doing what they can to reach them.
Mintago is approaching financial wellbeing in a new way and allows people an easy approach to plan for various financial goals that matter to them. I really like the pension dashboard as I want to find my past pensions and calculate my retirement contribution but the different financial journeys they've created also look very interesting and helpful.
Really impressed with the Mintago teams dedication to tracking down pension pots on behalf of others. They kept me updated and involved throughout the process. Thank you for completing such an important task on my behalf. It feels great to know where I stand for now, and I can start planning my future retirement with more clarity.
Join the companies supporting their employees' financial & pension wellbeing with Mintago.