We are Mintago, a team of finance and wellbeing enthusiasts working on changing the world of personal finance for both employers and employees. Many Mintagoers have experienced first-hand the impact of financial stress on their lives and are committed to helping companies and workers make the best of their financial situations. Financial wellbeing means securing the future of both employers and employees.
To that end, we created Mintago, a complete and unbiased financial wellbeing platform that empowers employees to improve their financial health while helping businesses save on their national insurance cost. Through our pension dashboard, financial wellbeing app and educational resources, we encourage employees to take control of their personal finances and further engage with their pension. Mintago users can speak to a financial adviser for free through the platform, taking the opportunity to ask any questions and receive guidance on how to overcome obstacles such as debt – all whilst improving their financial situation.
Mintago is currently available to users through employers and trusted partners.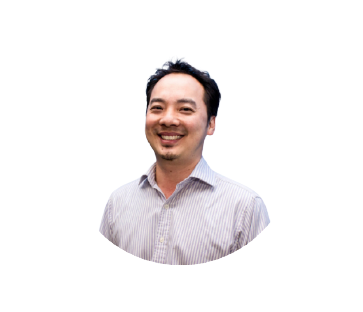 With a true dedication to championing happier workplaces, Chieu is also the Co-Founder of Perkbox – Europe's fastest-growing employee experience platform. His career started at tech giants like Microsoft, Amazon and Yahoo and with his 21 years of professional experience, Chieu is on a mission to help improve people's financial education and wellbeing.
Success means having real social impact, looking back on what we've done and building something that is meaningful for people, and what I believe is meaningful is having a better life
We are a team with mutual values who work hard to be able to make a change in the pension and financial sector, wanting a world in which transparency and trust are the foundations of every workplace. We are also extremely conscious of our workplace culture, as we are strong believers that our success is a result of each individual's positive wellbeing.
At Mintago we are guided by four core values.
We believe in a brighter, better future for everyone. We are optimistic about employer and employee financial wellbeing and believe wholeheartedly in the power of the education and tools Mintago provides. We believe that knowledge is power!
We believe that supporting our community is a key part of our future as a financial wellbeing platform. We aim to educate and inform people about how to take control of their present and future finances.
We want a world of transparency. Trust is the foundation of a successful employer and employee relationship. At Mintago we aim to build a trusting relationship with our clients to encourage them to lean on us for expert financial and pension guidance.
We push ourselves to be the best at what we do, however never compromise on our morals. Building a trusting relationship with the businesses that we work with is our core priority.
We are on a mission to help both employers and employees live happier and financially healthier lives.
One in four UK workers reported to the CIPD that money worries have affected their ability to do their job. Employers are in a position to be able to help their employees save money, and therefore they must understand the importance of giving that helping hand.
Offering a good pension scheme is one of the many ways in which an employer can support their employees. Good employee pension wellbeing and financial literacy means more money for the employee but also increased workplace productivity and savings for the employer.
Good employee financial wellbeing leads to better employee retention, team satisfaction, stress reduction and cost savings.
By taking small steps and working with employees towards achieving a more financially educated workforce, employers will be able to provide a healthy retirement as well as a more financially secure environment for their team.
We believe that pension wellbeing and financial literacy are crucial for a happy retirement, which will ultimately mean a more productive workforce, a more positive workplace culture and increased savings for the employer.